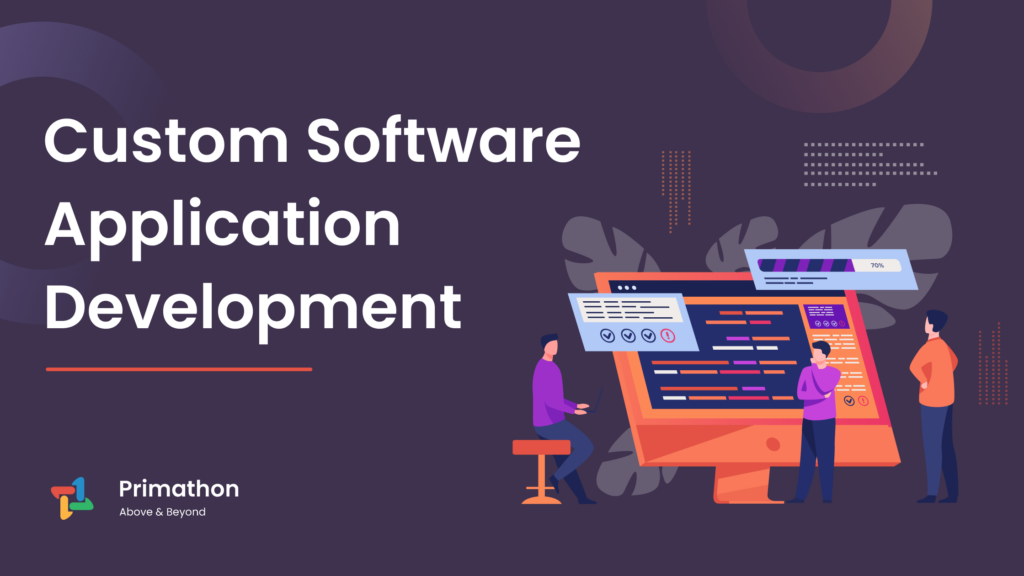 Custom software development is a process in which bespoken software is designed and deployed in such a way that it meets each and every specification and requirement of the clients and business despite its complex structure. Custom software application development services are provided particularly to meet the desired requirements for a given set of people in order for them to improve their efficiency cost-effectively by incorporating all the requirements flawlessly in the software. While commercial off-the-shelf software will target a wider range of people and acts like a package ready to be distributed, a custom one will help you circle out your specific requirements and help you achieve them with ease.
How is it beneficial for businesses?
Software that is solely tailored to your business model can generate a lot of profit. Custom software application development services are provided to ensure that all crucial and complex processes are automated to make the whole experience easy and the idea behind the whole business comprehensible. Other than the automation it also saves on the licensing cost. It gives you an edge over your competitors and boosts your productivity exponentially.

Is it really worth the investment?
Yes, it's important as it caters to all your requirements efficiently, whether it's purchasing, managing, or modifying commercial software. Custom web application development Gurgaon helps you meet all the requirements in the best way possible.
Other than giving independence and profitability to the organization, it also provides:-
Efficiency: Custom software is built to make the whole process smooth and productive.
Scalability: Custom software can grow and change with the organization over time as developers can assess future requirements and needs as part of their fundamental gatherings of the business model. These changes can be incorporated into the software without the incurring costs of additional licensing.
Lower integration costs: Custom software can also be built to integrate with its intended environment and necessities. It can operate with already existing commercial software without further investment.
What are the different types of custom software development?
Custom software application development services are provided based on the requirements of the organization, such as:-
Web application development
Mobile application development
Desktop application development
Big Data application development
Real-time application development

Why us?
We, at Primathon, specially build and customize the software to meet the ends of any organization. We as the best web and mobile app development company aim to provide customized solutions according to your requirements and business model. Our custom software application development services save costs and enhance the business in every aspect. Our team is equipped with professionals who will cater to your every need in the most efficient way possible as we specialize in all the three factors important for any business model which are customization, modernization, and management of the application. We also provide top-notch web application development services India through a team of experts.

FAQs:
1. Does Primathon provide custom software application development services?
Yes, it does. We are one of the most reliable service providers out there who will work as per your requirements.
2. Do custom software application development services have any advantage over commercial off-the-shelf ones?
Yes. If you look at it correctly, custom ones help you to cater to your specific audience while commercial ones generally fail to fulfill your explicit requirements.
3. Are Primathon's services of adequate quality?
Absolutely. We try to develop your software just the way you like it with utmost care for the quality of our services.